Chocolate Granola Butter Overnight Oats (Vegan, Gluten-Free, Nut-Free)
Coming at ya with another delicious overnight oats recipe, this time with Chocolate Granola Butter 😎😎 This one is simple, yet indulgent. Classic, yet mouthwatering. Without further ado…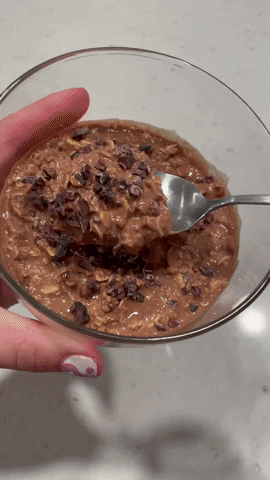 Here's what you'll need:
🍫 1 cup GF rolled oats
🍫 2 tbsp chocolate yogurt (we used Coconut Cult, but you could use any type of plain or vanilla, too!)
🍫 ½ cup oat milk
🍫 1 tbsp Oat Haus Chocolate Granola Butter
🍫 Cacao nibs (or chocolate chips)

Here's what you'll do:
🍫 Combine all ingredients and let sit in the refrigerator overnight
🍫 Top with cacao nibs or chocolate chips in the am and enjoy!!