Dunkin' Who? Granola Butter Cold Brew!!
Whether you're a hot coffee girlie, or you prefer iced year round, adding Granola Butter to your latte creations is an absolute game changer. It's so easy and adds the perfect sweetness & creaminess!! This is our favorite morning bevvy to date 🤤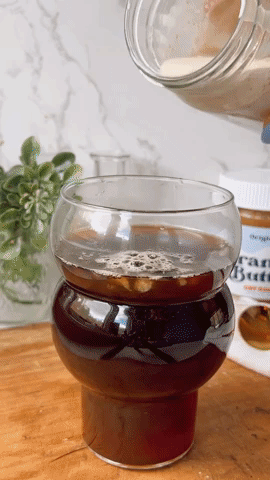 Here's what you'll need:
☕️ 2 tbsp maple syrup
☕️ 2 tbsp Original Granola Butter
☕️ ¼ cup milk or cream (sub non-dairy if needed)
☕️ Cold brew coffee (can be homemade or store bought)
Here's what you'll do:
☕️ Add the maple syrup, Granola Butter, and milk to a glass. Use a frother to froth until light & fluffy.
☕️ Pour the cold brew into a cup with ice. Then, pour the GB cold foam on top. Try not to inhale in one sip 😇